A man proposed to his runner girlfriend during the New York City Marathon on Sunday!
SHE SAID YES: A woman who was running in Sunday's New York City Marathon was at mile 16 when her longtime boyfriend hopped over the barrier and dropped to one knee. She ended the day with a medal around her neck and a ring on her finger. https://t.co/8xbZ6P24RM pic.twitter.com/YizdEJYOhc

— CBS Evening News (@CBSEveningNews) November 5, 2018
I want to say congrats to Dennis Galvin & Kaitlyn Curran, though the Internet, as with most things, isn't so much into it.
If he really loved her, he would've waited until after the race, given her a massage, taken her to a nice dinner, left her alone all night so she could have a nice long rest, woke her up the next morning with homemade waffles and strawberries, then asked her to marry him. Geez.

— Grateful (@canwejustbecool) November 6, 2018
If you've ever run a marathon/ultra, of which I've run dozens, you know that the last thing you want part way through is to have your concentration and pace interrupted by anything, much less by a self-centered guy who needs you to stop mid-race to capture his proposal on camera.

— Sarah Spelt (@SarahMSpelt) November 6, 2018
"I will make all of your goals harder to reach. Will you marry me?"

— a friendly person (@horseslaughter0) November 7, 2018
He's like Kanye … "Imma let you finish this marathon, but first … "

— Doug Dreger (@silverage12) November 6, 2018
Mile 16? Way to steal her thunder. On a scale of 1-10 (10 being best), I give this proposal a 1 for its thoughtless, selfishness, and poor timing. Booo, dude!

— Krista Nugent (@KristaChirps) November 6, 2018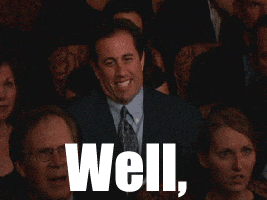 Image: CBS News