When you need the best wedding singer…there's only one person you should trust.
This week, The Goldbergs returned on ABC with a massive crossover episode:
The Goldbergs x The Wedding Singer.
Hey @goldnerds! January 9th at 8:00 is the big wedding episode of @thegoldbergsabc! Thanks to our producer Adam Sandler, my 80s family actually meets the 80s most infamous WEDDING SINGER! This is my favorite episode EVER. At 8:30 we premiere @SchooledABC and I am so proud of it!! pic.twitter.com/tjopoHLyRx

— Adam F. Goldberg (@adamfgoldberg) January 3, 2019
In essence…The Goldbergs basically wrote themselves into The Wedding Singer. All the shots came straight from the movie….minus a lovable scene with Jon Lovitz.
Not only did the episode bring back great memories from he movie…millions now have the "Wanna Grow Old With You" song stuck in their heads.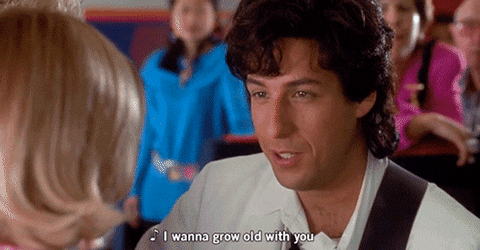 Image: Chaka Khan via Facebook