From OJ…to Versace…to Slick Willie.
American Crime Story has announced the cast…and theme..of their upcoming 3rd season.
The third season of FX's "American Crime Story" to tackle the Clinton impeachment https://t.co/KyHImoSTwY pic.twitter.com/ahgJPcaN4L

— Rolling Stone (@RollingStone) August 7, 2019
The season will be called "Impeachment", and will follow the Clinton presidency and, obviously, the scandal as well.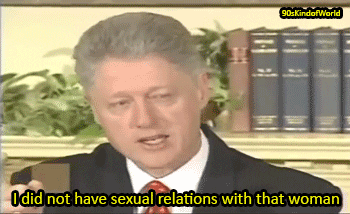 Sarah Paulson will return to the franchise…she'll play Linda Tripp. Annaleigh Ashford will play Paula Jones while Beanie Feldstein will play Monica Lewinsky.
FX's next #AmericanCrimeStory series has been announced https://t.co/SrUnsTQo4P pic.twitter.com/lYxnarqUxd

— Hollywood Reporter (@THR) August 7, 2019
Lewisky will act as a producer. The series will debut September 2020.
Image: Hollywood Reporter via Twitter