They could be doing the movie live, and it's still not worth it.
Advance tickets to Avengers:Endgame were snapped pretty quickly this week…
Marvel fans crashed Cineplex's website trying to buy tickets to the new 'Avengers: Endgame' movie https://t.co/MZ1ZHISJhu pic.twitter.com/mnRT6kRtZs

— National Post (@nationalpost) April 2, 2019
Now…those tickets are starting to show up on 2nd-hand sites like Ebay…
…for some ridiculous prices.
'Avengers: Endgame' Tickets Bids Are Nearing $10,000 On eBayhttps://t.co/T2k12x1hSF pic.twitter.com/8B10gmxVMU

— Comicbook.com (@ComicBook) April 4, 2019
As of now, the highest price for a pair of tickets is $15,000(US) in New Jersey.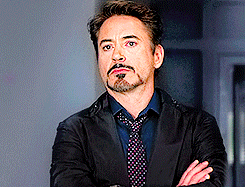 Other "bargains" (compared to $15k) are still out there:
WOW people really are selling Avengers: Endgame tickets on eBay for thousands of $$$ pic.twitter.com/VtLKKziSPM

— Waika Taititi (@raimibonn) April 4, 2019
(Quick note: Nobody is BUYING these tickets…but they're out there.)
Avengers: Endgame will hit theatres at the end of the month.