Gotham couldn't be any worse than the SVU unit…right?
Now that Ben Affleck is out as Batman…there's a lot of speculation as to who will play the next Caped Crusader.
On actor (who NOBODY had been talking about) seems to think he'd be right for the role.
Former "Law & Order: SVU" star…Chris Meloni.
Yo @DCComics this is what the kids call, "going VIRAL"! Pull the trigger. I'm ready. I'm….BATMAN https://t.co/4hqkeM7wDP

— Chris Meloni (@Chris_Meloni) February 6, 2019
Honestly…he wouldn't be the worst pick. He's got the build…the deep, gravelly voice…the intense, brooding stare…
While Meloni has already played a detective, he isn't typecast by any means. He's shown his, um…range in movies like:
"Wet Hot American Summer":

"Harold & Kumar Go To White Castle":

"Oz":

And he's currently co-starring with an imaginary, talking horse in the show "Happy!":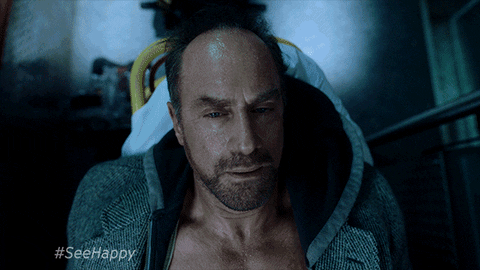 At the end of the day, it's up to the big wigs. But we'd TOTALLY vouch for Meloni as the next Batman…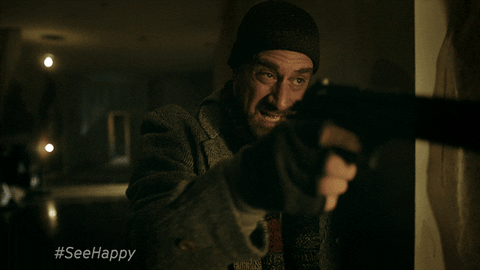 …although there's a sincere rumour right now that the role could go to Robert Pattinson.