Like…he IS Dick Cheney!!
Christian Bale is no stranger to transforming his body.
He did it for The Machinist, American Hustle and The Dark Knight trilogy.
What he's done to play Dick Cheney, however, is remarkable.
Check out the trailer for "Vice":
In case you've somehow forgotten what the REAL Dick Cheney looked like: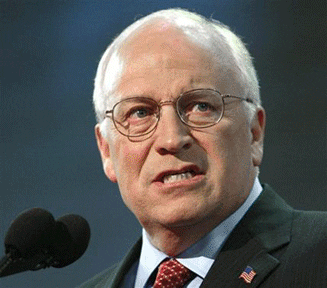 ….I know. Bale is a dead ringer.
'Vice' drops this Christmas and also stars Bill Pullman, Steve Carell, Amy Adams and Sam Rockwell as George W. Bush.