If you've ever wanted to walk in the shoes of your favourite "Friend", here's your chance!
Monopoly Friends edition was first available in the UK, but has made its way to our side of the pond!
The game includes pieces to represent each character; Chandler's sweater vest, Ross's dinosaur, Rachel's handbag, Joey's pizza, Monica's chef hat and Phoebe's guitar.
The board itself is chock-full of famous Friends locations (the apartments, Barbados, Central Perk),  as well as items used on the show and some of the most popular episodes.
I don't often have the patience for a full round of Monopoly, but would definitely stick it out to be able to pull out this victory dance!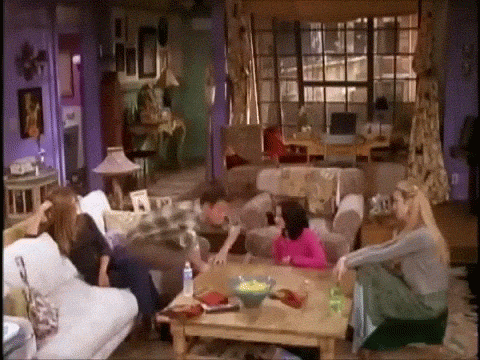 Gifs: Giphy
Image: Zavvi