Welcome to the late-night scene, David Spade.
Comedy Central has officially announced their new late-night series with David Spade.
David Spade Late-Night Show Gets Title and Premiere Date From @ComedyCentral (Video) https://t.co/S4fdP3erIB pic.twitter.com/GOH1qjk4aD

— TheWrap (@TheWrap) June 6, 2019
Spade's new show will air Monday-Thursday nights after The Daily Show.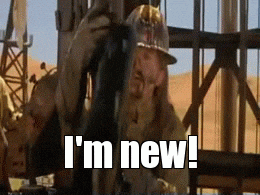 What's interesting…it besides your typical late-night show fodder, "Lights Out" will feature, "rotating group of Spade's comedian and celebrity friends, while also incorporating sketches and field segments."
.@DavidSpade is back on TV with a new kind of late-night show. @LightsOut premieres July 29.pic.twitter.com/wkbXimNAhf

— Comedy Central (@ComedyCentral) June 6, 2019
The series premieres July 29th.
Image: Comedy Hype via Twitter