And here we thought 2018 was fueled by nostalgia.
2019 is looking like a beauty, thanks to Disney and over a dozen new movies, both remakes and otherwise, coming our way!
Captain Marvel (March 8)
What it's about: Set in the '90s, Captain Marvel will follow iconic hero Carol Danvers, a former U.S. Air Force fighter pilot, and how she becomes a member of the elite Kree military unit called Starforce.
Dumbo (March 29)
What it's about: This is Tim Burton's live-action re-imagining of the iconic 1941 animated film. Cute elephant with big ears, you know the drill.
Penguins  (Apr. 17)
What it's about: A coming-of-age story about an Adélie penguin named Steve who joins millions of fellow males in the icy Antarctic spring on a quest to build a suitable nest, find a life partner and start a family.  None of it comes easily for him, especially considering he's targeted by everything from killer whales to leopard seals, who unapologetically threaten his happily ever after.
Avengers: Endgame (April 26)
What it's about: This is the continuation of 2018's record-breaking Avengers: Infinity War!
Aladdin (May 24)
What it's about: A live-action remake of the 1992 classic featuring a very surprisingly sexy Jafar!
Dark Phoenix (June 7)
What it's about: This is actually a sequel to X-Men: Apocalypse and it will revolve around Jean Grey and her inadvertent unleashing of The Phoenix.
Toy Story 4 (June 21)
And another because it looks so damn funny.
What it's about: As another installment of the best franchise ever, Toy Story, this new movie will follow Woody and the gang in a new adventure as Bonnie's toys. The actual plot has been under wraps (at one point it was said to be about the search for Bo Peep), but we do know the new character Forky will play a big part.
Spider-Man: Far From Home (July 5)
What it's about: This is the sequel to 2017's Spider-Man: Homecoming and follows Peter Parker on a trip to Europe with friends. This storyline supposedly takes place after the events of Avengers: Endgame, which I guess means, SPOILER, he lives! (This isn't a Disney released film, but because it's co-produced by Marvel, it's included in the list.)
The Lion King (July 19)
What it's about: This is not a "live-action" version of the 1994 classic, but actually a "photorealistic CG" remake, for the record. You know the story, so I don't need to tell you, right?!
The New Mutants (Aug. 2)
What it's about: Based on the Marvel Comics team of the same name, the story will follow five young mutants, just discovering their abilities while held in a secret facility against their will. Although this is a Fox produced film, because of Disney's acquisition of Fox, this is now going to be a Disney released film, too.
Artemis Fowl (Aug. 9)
What it's about: Based on the 2001 novel of the same name, the story follows Artemis Fowl II — a 12-year-old prodigy who sets out on adventure to rescue his criminal father and restore the family fortune. It's been described as "Die Hard with fairies."
Frozen 2 (Nov. 22)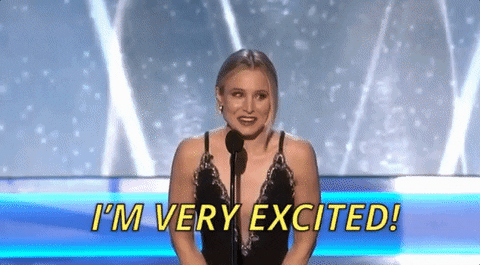 What it's about: The plot is largely under wraps, but you can be sure Elsa, Anna, and Olaf will be back for more adventures in Arendelle.
Star Wars: Ep. 9 (Dec. 20)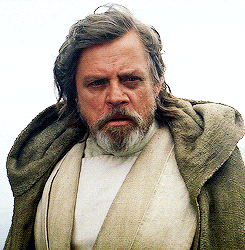 What it's about: All we really know is that this will be the conclusion to the Skywalker saga. We know Billy Dee Williams (Lando Calrissian) will make an appearance and that Carrie Fisher will, posthumously, too.
Gifs: Giphy
Image: Game Nation South Africa