Can it be May already?
This week, Will Smith gave us our first look (albeit, not much of one) at the new live-action Aladdin movie.
If you hadn't heard yet…Smith will be taking over the role as the Genie.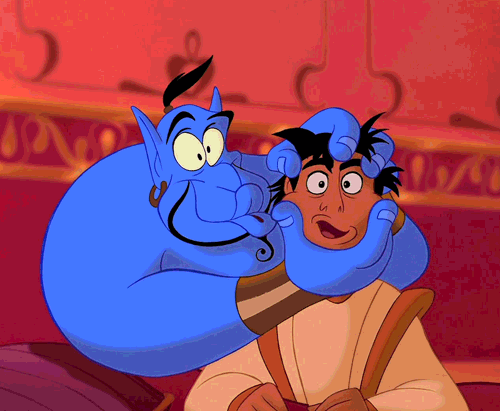 The movie will also star Naomi Scott, Nasim Pedrad and Mena Massoud as Aladdin!
Image: Geeks of Color via Twitter