To be completely transparent, I've seen four full episodes of Game of Thrones.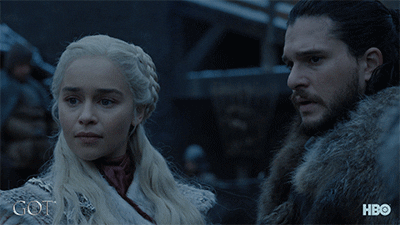 It turns out that's just enough time to get very attached to the main characters including Dragon Queen, Daenerys Targaryen.
Sure, it may have a lot to do with her relationship with her dragons which is like that of someone with their regular 'ol dog or cat.
It also comes through the acting of Emilia Clarke herself who went through the rollercoaster of her life, especially in the final season of the show.
This interview really paints a picture for even the newest fan in terms of her emotions through it all including turning to the most important woman in her life for advice…her Mom.
SPOILER ALERT if you haven't watched the GoT  finale yet!!
Note to readers: This article contains a spoiler about the series finale of "Game of Thrones." When Emilia Clarke finished reading the scripts for the last two episodes of "Game of Thrones," she went for a long walk, wandering the streets of London in a stupor, trying to process the shocking fate of her character, Daenerys Targaryen, and whether she had the strength to play it.
Image: Game of Thrones on Facebook