Starting practicing your "GOOD ANSWER!!" now.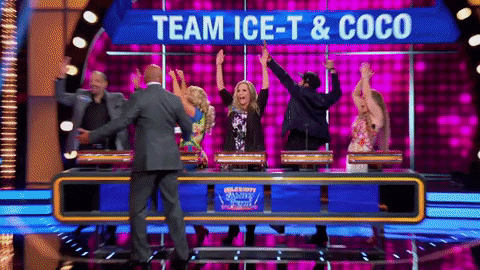 Knowing that this is the most commonly encouraged response you should use when applying to Family Feud Canada is one of just a few rules!
Eligibility
You must be a family of 5 who all reside permanently in Canada.
You must be a Canadian Citizen, permanent resident, or have permission to work within Canada.
Contestants must be 18 years or older as of Sept 1, 2019.
You are not eligible if you are running for political office or have been on more than two (2) game shows in the last year.
If you or anyone on your team has appeared on any version of Family Feud before, it must be 10 years since the prior appearance to be eligible to play again.
Smile, clap, high-five, cheer for each other, say "Good Answer!" and have FUN! Some families wear coordinating outfits or matching t-shirts. Show off any special talents you may have and tell us a story about your family!
Oh, and you can never go wrong with this answer…
Find out even more and apply HERE!
Image: Family Feud Canada on Facebook