Please…for the love of Jebus…no more crossovers.
Fox is bringing it's biggest animated names to the big screen! Or, in The Simpsons' case…BACK to the big screen!
Fox is reportedly developing a sequel to The Simpsons movie, a Bob's Burger's film, and an animation/live-action Family Guy film! 🙌https://t.co/K6d97Zz4eK pic.twitter.com/ya6jncpFAO

— IGN (@IGN) August 10, 2018
According to The Wall Street Journal, Fox is working on 3 big-budget movies for it's Sunday night lineup.
The Bob's Burgers movie has been a rumour for sometime now…it isn't expected until 2020.
The Simpsons movie will be a sequel, obviously. (It's been 11 years since the The Simpsons Movie, btw…)
Finally, the Family Guy movie will (allegedly) feature both animation & live action scenes.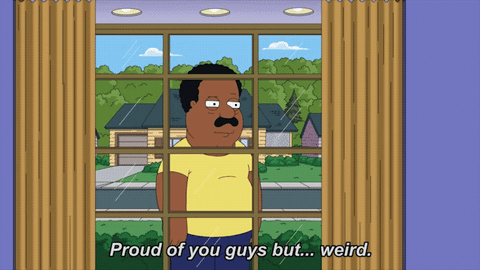 The only real issue looming is that Fox is (most likely) going to be purchased by Disney…so while these are in development, they're by no means a sure thing.
As for the actual TV shows…all 3 are returning with new episodes this fall. It will be Bob's Burger's 9th season…Family Guy's 17th…and The Simpsons' 30th!!
All 3 shows return September 30th.