It's a fact…you either love or hate the Full House reincarnation.
Despite the latter emotion of some, Fuller House has lasted five seasons with the final one in the works now. Rumour has it, too, that it'll include at least one wedding!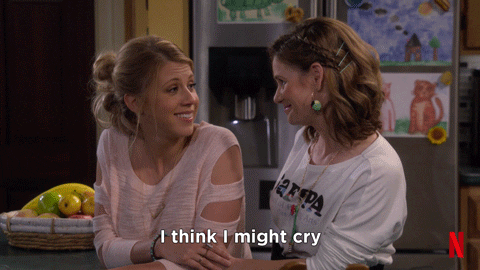 Candace Cameron Bure (DJ) says, "I don't know if we'll have one, two, or three weddings, there's gonna be a wedding," with Jodie Sweetin (Stephanie) adding, "Candace and Andrea (Garber) and I have all talked, and we think a triple wedding might be kind of a fun way to go out, with Jimmy and Steph, and Steve and DJ, and Kimmy and Fernando. I think that would be a nice way to tie everything up."
In case it is just one in the end, can it please please pleeeease be Steve and DJ?
In case you need a reminder of what we've been a part of already:
Image: Candace Bure on Twitter