Say it with us: "Purse-y-id."
They yearly Perseid meteor shower is scheduled to light up the sky this weekend!
Watch this preview of the Perseid Meteror shower that'll blaze through the sky this weekend pic.twitter.com/EV6xO5mGop

— NowThis (@nowthisnews) August 9, 2018
The conditions are great…
– (almost) a New Moon.
– WARM nights
– Summer = Kids don't have to wake up early
In Canada, we should be able to see 60-70 meteors per hour!
Tips For Viewing
– The shower should be visible from Saturday night to Monday morning…but Sunday night will be the peak viewing time.
– You may see some meteors right at sundown (around 9:30)…but the show really picks up steam between 3-5am.
– The best place to be is somewhere outside of the city, where there isn't too much light pollution.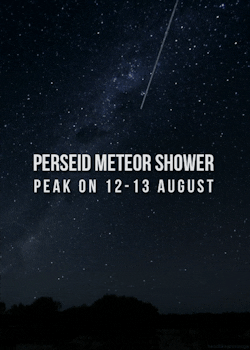 Source: time.com