Some like the slash & gore type Halloween movies.
And, sure, there are a few I can get on-board with, but overall? Cute and/or funny is my way to go.
With that, big thanks to Buzzfeed for this not-so-scary Halloween movie list to keep us wimp-types busy tonight and tomorrow!
Happy Spooky Season!
Can't find anything there? Here's even more!
The Disney Channel originals on this list will transport you back to adolescence.
Between all of those and this guy, HAPPY Halloween, indeed!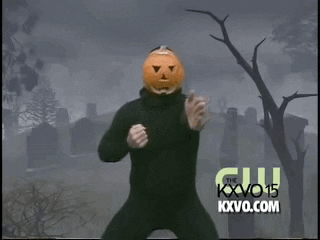 Image: Buzzfeed