Sing with me: "can you tell me how to get…"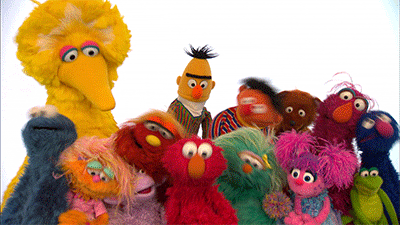 And now…we celebrate!
It all began in 1969 on a street where colorful Muppets and humans lived — and learned — side by side. Today, 50 years later, we are excited to announce a yearlong anniversary celebration to mark the occasion! Learn more: https://t.co/jS0mdVAZC1 #ThisIsMyStreet pic.twitter.com/5VtAnirFS2

— Sesame Street (@sesamestreet) February 4, 2019
What a beautiful (and absolutely still necessary) program to continue!
Throughout its 50 years, @sesamestreet has stood as a testament to "inclusivity, diversity and kindness," according to executive producer @benlehmann pic.twitter.com/E6sXh8sdWn

— TicToc by Bloomberg (@tictoc) February 4, 2019
Thanks for everything, muppet-pals!