"Wait till they get a load of ME!"
Nicolas Cage recently mentioned that he would make a great Joker…looks like he's got big shoes to fill.
OnePoll.com asked fans to vote for the best (and worst) comic book villains of all time. Jack Nicholson's 1989 role as The Joker took first place.
He barely beat out Heath Ledger's joker for the top spot. Another 90s villain, Danny DeVito as the Penguin, came in 3rd place.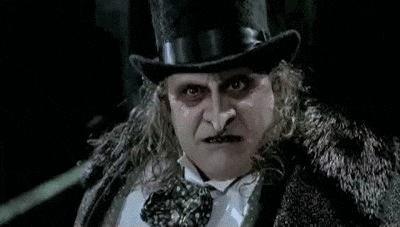 Giphy
On the other hand…the WORST villain also went to a 90s role. Arnold Schwarzenegger took that honour for his cringe-worthy role as Mr Freeze in 1997's Batman & Robin.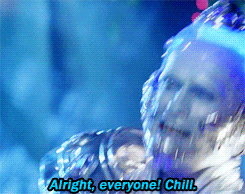 Giphy
Here is the list of the 5 BEST comic book villains:
Jack Nicholson – The Joker
Heath Ledger – The Joker
Danny DeVito – The Penguin
Gene Hackman – Lex Luthor
Tom Hiddlestone – Loki
Image: Flashback FM via Youtube