We already knew that cats can be scary in their own way.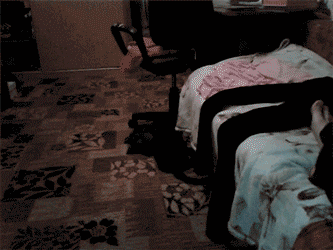 Thanks to the Internet, they've now replaced the Jurassic Park dinosaurs with some feline friends bringing that fear to a whole 'nother level.
Also, plenty of cute.
Have you ever wondered what would happen if your purring pal was suddenly the size of a giant prehistoric predator? Well, wonder no longer! One clever photoshopper has taken care of that for you. The thought of our furry friends (who consistently leave us dead animals as gifts) as huge, hulking beasts is terrifying ..
Image: Kris Van Heugten on Facebook