That's one expensive date night!!
Last weekend at the One Love Malibu benefit event…Katy Perry robbed a lucky fan of their dream date with Orlando Bloom.
Katy Perry outbids fan for Orlando Bloom date at One Love Malibu charity show https://t.co/fkhmjpCvXY pic.twitter.com/55C3t5DOKh

— billboard (@billboard) December 3, 2018
The auction was for lunch and a motorcycle ride with Orlando Bloom…Perry's former (and current) boyfriend.
As Katy describes in the video below:
"When you're on the motorcycle with him, you're holding him in a way that I am not excited about! You're holding his pecs and his six-pack – and it's so glorious!"
After a $20,000 bid came in…Katy immediately nixed it by bidding a cool $50k.
…and she won.
…a date.
…with her boyfriend.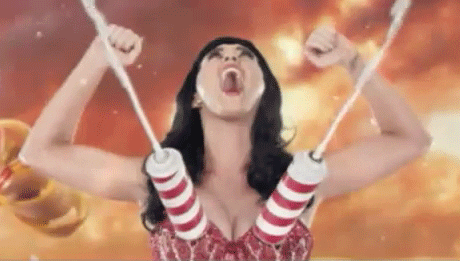 Some are calling her petty…while a lot of folks seem to think it was tongue-in-cheek.
One way or another…that's $50,000 to help out folks affected by the California wildfires.