Let's just say…it didn't really set the box office on fire.
Disgraced actor Kevin Spacey starred in the new movie "Billionaire Boys Club" this weekend.
(Author's Note: Could they have picked a WORSE title for this movie??)
Once all the pennies were counted…the movie didn't even crack a grand:
Box office: Kevin Spacey's #BillionaireBoysClub opens to career-low $618 https://t.co/nFak9FyvnC pic.twitter.com/HsK3dc7dNk

— Hollywood Reporter (@THR) August 20, 2018
Once all the theatres had reported, the movie made a blistering $612. In 3 days.
(Opening day, it only pulled in $126…)
In fact, if you break down the numbers…roughly 60 people (in the entire world) went to see this movie.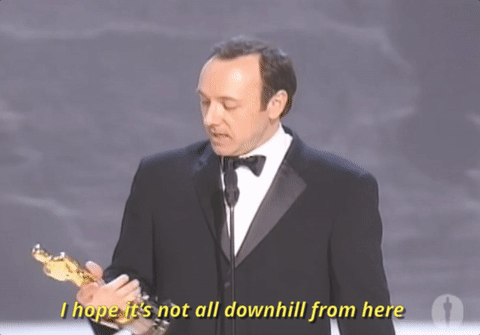 This was the last role Spacey shot BEFORE any sexual harassment allegations were laid against him.
Why they thought it would be a good movie to release it? Who knows…
Image: Hollywood Reporter via Twitter