If it's true, can we call this "Getting Charlie Sheen'd"…?
Speaking to The Sunday Times, John Goodman pretty much spilled the beans on the future of his TV wife.
John Goodman: Roseanne's character will be killed off ABC show https://t.co/81MKRoSEyU pic.twitter.com/JO2C0F5TCQ

— The Hill (@thehill) August 28, 2018
When they asked him about the evolution of his character, Goodman answered:
"It's an unknown. I guess he'll be mopey and sad because his wife's dead."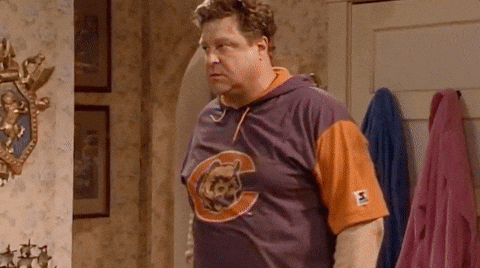 Well, then. I guess that settles that? Do we actually know how much is Goodman in the loop?
The lengthy interview touches a good bit on Goodman's family life and his favourite roles. It also gets deep, as he discusses his struggles with alcoholism and defends Roseanne. Sort of.
"I know for a fact that Roseanne is not a racist" https://t.co/wtAYNDHd4V

— The Sunday Times (@thesundaytimes) August 26, 2018
'The Conners' begins October 16th.