The story behind the tattoo is amazing.
At age 57, Michael J. Fox has decided to get his first tattoo!
Michael J. Fox gets first tattoo at age 57, choosing a sea turtle design https://t.co/76bb1pgM6a

— Entertainment Weekly (@EW) January 11, 2019
Fox was inked at legendary Bang Bang Tattoo in NYC. In exchange, he hooked is artists up with a hoverboard and self-tying shoes (from Back To The Future, duh.)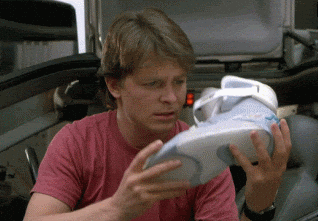 As for the tattoo, the story is pretty remarkable.
His tattoo artist, Bang Bang McCurdy, explained the significance:
"Michael was telling me that there was a transformation for him with his career decisions when he was swimming in Saint John. He spotted this turtle with a chunk missing from its fin and a scar on his face. And that turtle let him swim with him for about a half an hour. He made a transcending decision right after that. So that turtle was pretty significant to him."
Image: D. E. Spaltro via Twitter