"Pop. King of Pop."
A Hollywood agent, Michael Ovitz, is about to release a new book chock-full of stories from one of the weirdest businesses in the world.
This includes one bizarre tale about Michael Jackson.
Michael Jackson's former agent claims that the King of Pop expressed interest in playing James Bond: https://t.co/iQAhghDcLg pic.twitter.com/GV0Npz0f6G

— Complex (@Complex) October 3, 2018
According to Ovitz, MJ's pitch didn't go over well. And not even for the reason you'd think:
"As he talked, his hat fell into the guacamole in front of him, and he picked it out and put it back on — unfortunately, with a blob of guacamole attached, which began to slide down the brim," Ovitz writes. "We all watched in horrified fascination as it slid lower and lower while Michael was pitching us hard on how he was America's next action hero."
In the end…as you could have guessed…they explained to MJ that he probably wouldn't have made the best British super-spy.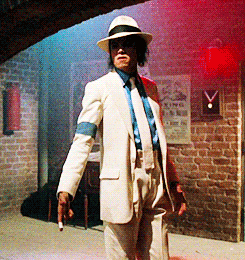 (…but could James Bond Moonwalk?? I think not…)