Ever wondered if Nickelback actually reads your tweets?
Jimmy Kimmel is at it again…
NEW #MeanTweets Music Edition with @GwenStefani @TheChainsmokers @Tyga @ImagineDragons @Halsey @Jason_Mraz @LukeBryanOnline @JasonDerulo @DuaLipa @TheStrokes @Pink @ElvisCostello @ScHoolboyQ @G_Eazy @LukeCombs @Korn & @Nickelback pic.twitter.com/kiDcUEdB9S

— Jimmy Kimmel (@jimmykimmel) October 10, 2018
The most recent edition of 'Mean Tweets' includes:
– Gwen Stefani
– Jason Derulo
– Pink
– Korn
(and yes…)
– Nickelback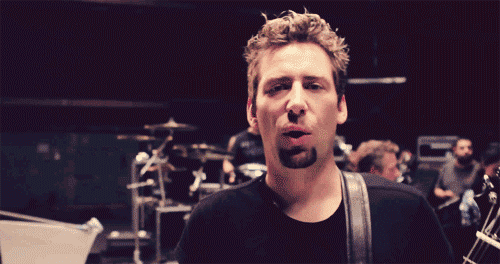 Remember…always play nice on Twitter, friends. Unless you want to end up on a late-night talk show.
Image: Jimmy Kimmel Live via Youtube