It's been over 3 years, for Pete's sake!
We've seen a lot of pictures of Madonna in the studio recently…now it looks like we'll hear some new music sooner than later!
Madonna: New album coming this year – CANOE https://t.co/znfWoyMNia

— Madonna watch (@Madonnawatch) August 2, 2018
Madonna recently moved her family to Portugal (because…America.)
She says she's been working with a ton of new, local musicians and that the songs "will be collected in an album that will be released by the end of the year."
Enjoying the City of Lights in my favorite bar with so many talented musicians!! 🎶🎸🎹! Mert Alas for @vogue_italia @GB65 #lisbon ♥️🇵🇹 #portugal #music #magic #mertandmarcus pic.twitter.com/J3z6bqKjBJ

— Madonna (@Madonna) July 31, 2018
Rumour has it that Ariana Grande will be one of the guest stars on the album…although nothing has been confirmed.
I guess we'll only have to wait another few months to find out!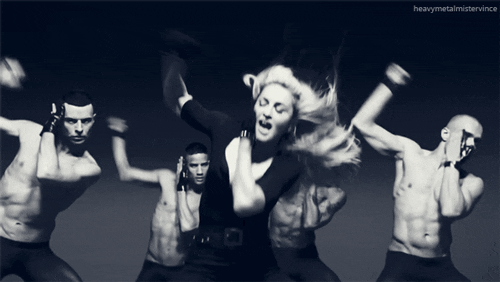 Source: canoe.com