These are the times of reboots, reunions and revivals, after all.
Upon the Game of Thrones finale, there were immediate rumours of a spin-off focused on Arya Stark who set sail, Christopher Columbus–Style, at the end of the series.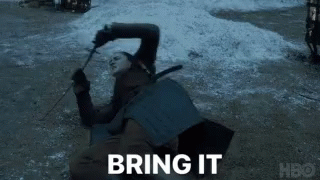 HBO programming president Casey Bloys, put that rumour to rest very quickly in this excerpt from an interview with The Hollywood Reporter!
The three successor shows are all prequels. In the finale, Arya goes on to explore what's west of Westeros. Have you considered exploring sequels? Specifically, Arya Stark as she travels west of Westeros?
"Nope, nope, nope. No. Part of it is, I do want this show — this Game of Thrones, Dan and David's show — to be its own thing. I don't want to take characters from this world that they did beautifully and put them off into another world with someone else creating it. I want to let it be the artistic piece they've got. That's one of the reasons why I'm not trying to do the same show over. George has a massive, massive world; there are so many ways in. That's why we're trying to do things that feel distinct — and to not try and redo the same show. That's probably one of the reasons why, right now, a sequel or picking up any of the other characters doesn't make sense for us."
Even more of the interview below!
As one era ends at HBO, a new one is beginning. Two days after saying farewell to Game of Thrones – with a series finale that ranks as the cabler's most-watched episode ever – HBO programming president Casey Bloys is ready to look to the future.