THERE CAN BE ONLY ONE!
Thanks to a Blockbuster Video closing this week in Australia…we're down to our final franchise.
…in Oregon.
We just got off the phone with an Australian radio station. The last Blockbuster in Australia is closing at the end of this month making our Bend Oregon Store the Last Blockbuster on the Planet!!!! #LastBlockbuster #IntheWorld

— Blockbuster Bend (@BlockbusterBend) March 5, 2019
Recently…Blockbusters closed in Alaska AND Australia, making the Bend, OR store the final one.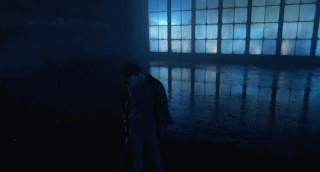 While the Bend store's Twitter account isn't super-busy….you should probably take the time to follow "The Last Blockbuster". It's worth your time.
Did you ingest a gumball from our machine this week? Are you experiencing dizziness, confusion, or blurred vision? Then you're entitled to one replacement gumball. (See checkout for details.)

— The Last Blockbuster (@loneblockbuster) February 19, 2019
Image: Barstool Sports via Twitter