Oprah made her acting debut in the 1985 classic.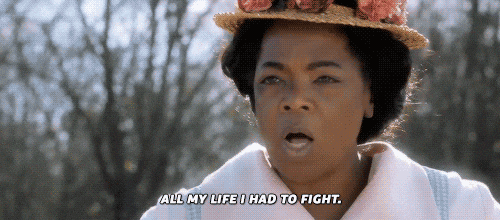 Spielberg directed the original movie…which was then made into a Tony Award-winning Broadway musical.
Now…it's coming BACK to the big screen!
'The Color Purple,' the Alice Walker novel turned into a Steven Spielberg drama and later into a Broadway musical, is heading back to the big screen – Warner Bros. is developing a movie-musical adapting the Tony Award-winning stage musical https://t.co/K8tEHORXCo

— Hollywood Reporter (@THR) November 2, 2018
Spielberg, Winfrey and Quincy Jones are currently adapting the Broadway show back into a movie!
They've yet to announce a production date.