Ever wondered where 'The Beast' comes from? Wonder no more!
Shortly after celebrating it's 25th anniversary…it sounds like The Sandlot is going to get another chapter:
The Sandlot Is Coming Back with Original Director to Film Prequel of the Baseball Classic https://t.co/6pjiV0AgTs

— People (@people) August 1, 2018
David Mickey Evans (who directed the original) announced he's taking on a prequel. Supposedly…it will focus around the origin of "The Beast".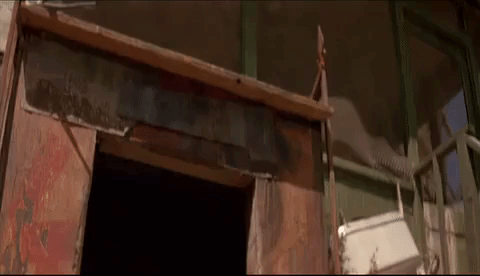 Maybe they flew under your radar…but there have actually been two Sandlot sequels already: The Sandlot 2 (2005) and The Sandlot: Heading Home (2007).
There's no release date yet for the new project….but being as Scotty Smalls & 'The Great Hambino' Ham Porter hasn't aged a day in 25 years…we hope he gets a role in it somewhere.
Said nice shirt to this dude walking by us and he had no idea what we were talking about. Thought I would capture the moment. pic.twitter.com/mrx5mgNzDm

— Patrick Renna (@PatrickRenna) July 25, 2018
Image: Deadline Hollywood via Twitter