The Beverly Hills, 90210 reboot just got even better.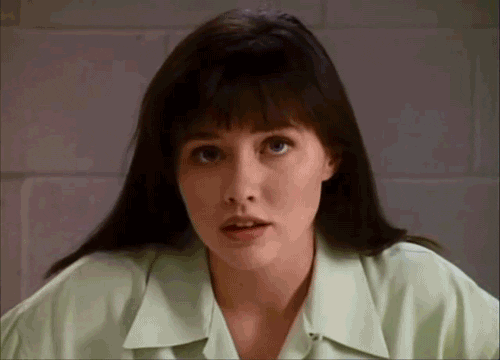 I'll let Shannen Doherty (aka Brenda Walsh) make the announcement with the best fashion throwback.
In case you need a reminder of what the show will be all about:
"FOX's synopsis of the series describes how the cast is essentially set to play versions of themselves: "Having gone their separate ways since the original series ended 19 years ago, Shannen, Jason, Jennie, Ian, Gabrielle, Brian and Tori reunite when one of them suggests it's time to get a Beverly Hills, 90210 reboot up and running. But getting it going may make for an even more delicious soap than the reboot itself. What will happen when first loves, old romances, friends and frenemies come back together, as this iconic cast — whom the whole world watched grow up together — attempts to continue from where they left off?"
Although Luke Perry was busy with Riverdale before his untimely passing and wasn't meant to sign onto the reboot, the cast and fans alike continue to miss him every day.
Image: @ComicBookNOW on Twitter