The hilarity that is Monster's Inc. is timeless.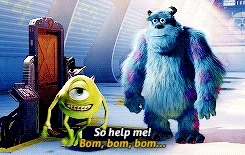 We also had Monster's University back in 2013, but the official sequel to the original is finally coming with Monsters At Work!
Friends, Romans, Fans of Pixar! Lend me your ears! The day has finally come. We are getting a Monsters, Inc. TV spinoff! It's called Monsters At Work and I am, quite literally, shaking. You might be thinking, "We already got an extension of the Monsters, Inc. universe with Monsters University.
BRB…ordering a lifetime subscription to Disney+.
Image: @Animated_Antic on Twitter