…move over, New York.
We now know what they're going to call the next Men In Black installment:
Men in Black 4 is officially titled Men in Black: International. 😎https://t.co/d6SJTKHus6 pic.twitter.com/Ni6MfVqEBv

— IGN (@IGN) December 5, 2018
Men In Black: International is set to debut next year (sometime in June.)
The new reboot stars Chris Hemsworth and Tessa Thompson as your new alien-butt-kicking heroes. No Will Smith or Tommy Lee Jones in this one…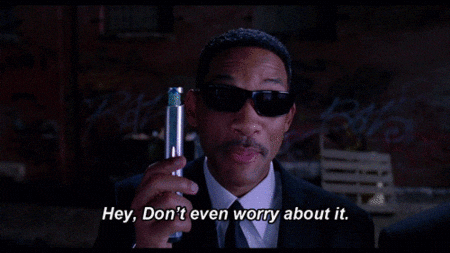 Hemsworth shared a (tiny) glimpse at the movie over the weekend.
#FBF shooting MIB with my partner in galaxy protection @TessaThompson_x when we were ripping aliens a new one. From memory, this shot was taken in between set ups when we noticed some criminal activity on the streets in London. #MIBInternational 🕶️ @MenInBlack pic.twitter.com/b89RQCcswl

— Chris Hemsworth (@chrishemsworth) December 7, 2018
Image: Layne Fargo via Twitter