The show turns 25 this year!
Friday, September 7th, at the Rio Theatre in Vancouver…things are going to get nostalgic.
Vancouver's Rio Theatre to host Degrassi 25th reunion with original cast members https://t.co/t8Yk3DAW7c pic.twitter.com/gkhFevQAvC

— CanoeShowbiz (@JamShowbiz) August 24, 2018
They're going to show the 1992 Canadian Cult Classic, "School's Out".
(aka, The One Where They Graduated)
(aka, The One Where They Dropped The F-Bomb On Canadian TV)
Not only that, but they'll be bringing back SOME of the original cast: Pat Mastroianni (Joey Jeremiah) and Stacie Mistysyn (Caitlin Ryan) have already signed on…expect more to be confirmed in the next day or so.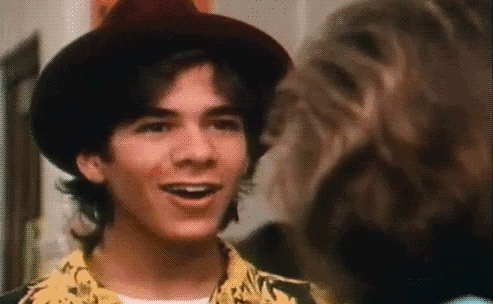 VIP tickets will get you pics with the cast and some "sweet, sweet swag," according to the Rio.
Image: CanoeShowBiz via Twitter