Quentin Tarantino is back.
With a star-studded cast involved…Quentin Tarantino has (finally) dropped the first look at his next movie, "Once Upon a Time in Hollywood":
Experience a version of 1969 that could only happen #OnceUponATimeInHollywood – the 9th film from Quentin Tarantino. pic.twitter.com/AuNpgTMUmE

— Leonardo DiCaprio (@LeoDiCaprio) March 20, 2019
On the surface, the movie is about an actor (DiCaprio) and his stunt double (Pitt) making their names in 1969 Hollywood.
…they also happen to live next door to Sharon Tate (Robbie), who was murdered by the Manson Family.
…in 1969.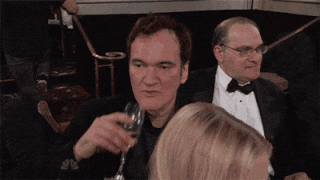 Now…for the cast:
– Leonardo DiCaprio
– Brad Pitt
– Margot Robbie
– Al Pacino
– Dakota Fanning
– Damian Lewis
– Bruce Dern
– Lena Dunham
– Rumer Willis
– Tim Roth
– Timothy Olyphant
– Kurt Russell
Not to mention…it will be the last new movie to feature Luke Perry.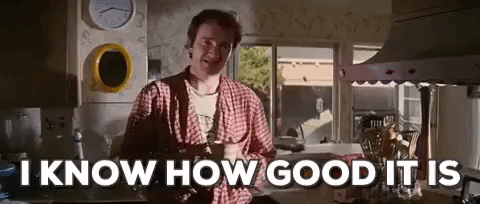 The movie isn't scheduled for release until July, but could premiere as early as May, during the Cannes festival.
Image: Quentin Tarantino News via Twitter