But…will Val Kilmer be a part of it??
In the 80's…"Willow" was supposed to be George Lucas' big follow-up to Star Wars.
It…wasn't.
BUT…it did become a cult classic. And now, it may be getting a sequel.
Lucasfilm is exploring the possibility of a #Willow series for #DisneyPlushttps://t.co/oZYrfW71ur pic.twitter.com/LUbWCOySYW

— Comicbook.com (@ComicBook) May 1, 2019
Ron Howard is actively working on a new TV series to launch on Disney+. Instead of Willow himself…the series would focus on Elora Danan, the baby Willow rescued in the original.
Even though he won't be starring…Warwick Davis IS expected to be a "big part" of the story.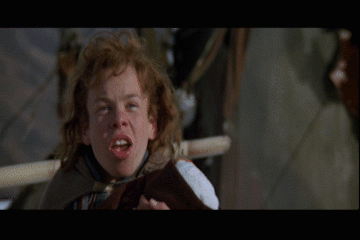 Image: The A.V. Club via Twitter