Sadly, Helen Hunt isn't attached.
There's a remake of the 2000 movie, What Women Want coming next year.
.@RealTracyMorgan, @AldisHodge join @TherealTaraji in 'What Men Want' https://t.co/sZPHTRbASa pic.twitter.com/cIwbvk4ivj

— Hollywood Reporter (@THR) April 2, 2018
In the original, Mel Gibson was a salty advertising exec, who suddenly gained the power to hear what women were thinking.
In the remake, roles get reversed. Taraji P. Henson will play a sports agent who gets the Power…and uses it to level the playing field. (No pun intended.)
The movie is going to open January 11, 2019. Aldis Hodge and Tracy Morgan are both signed on to co-star.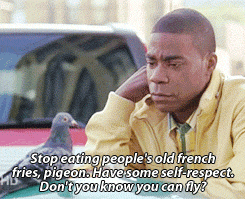 Image: Youtube Movies